Shopping Cart
Your Cart is Empty
Thank you for your business!
You should be receiving an order confirmation from Paypal shortly.
Exit Shopping Cart
This is the second year running Kevin (and Rhys) have completely cleaned the conservatory (inside and out); emptied plus cleaned the gutters/ fascias/soffits; cleaned the carport (inside and out); cleaned all windows; plus this year they cleaned the patio, path, and steps; and cleaned and resanded the driveway. They were real grafters - nothing was too much trouble for them. They were very polite and it was obvious how much pride they took in the quality of their work. They were totally professional - our neighbours kept on popping by to have a look, and they were seriously impressed too. We will definitely be having KF Window Cleaning back next year. Thank you very much for an excellent job done.

Don and Anne Cameron - Flackwell Heath

I can highly recommend KF Window Cleaning Ltd for a very professional and reliable service. They always advise next visit and attend when stated. Workmanship is of an excellently high standard.
Shirley - Sands, High Wycombe
Kevin has cleaned the moss and some ivy off our walls, gutters and roof and cleaned our windows regularly for over a year. I could not believe how hard he worked. He provides an excellent service with great communication. I cannot recommend him any higher.
Sandra and David - Downley, High Wycombe
Kevin is the best window cleaner we have ever had. He is reliable, thorough and very pleasant. He once worked very late and then returned the next day to finish off cleaning our conservatory roof which was very impressive. We thoroughly recommend him.
Marie & Peter - Haddenham
Excellent professional job. Conservatory has never been cleaner. Will definitely use KF Window Cleaning again!
Matt & Jasmine - Aylesbury
I saw Kevin washing windows for a neighbour and asked him about ours. He cleaned them shortly afterwards and now visits once every two months - a great service!
Adrian - Chapel Lane, High Wycombe
Kevin and his team are superb. They always let us know when they are coming the day before. They are reliable, unobtrusive, polite and efficient. They do a great job cleaning our windows. Thoroughly recommend them.
Penny Robinson - Princes Risborough
Kevin is great - he texts me the night before he's coming and always arrives when he says he will. Very clean windows, plus he can do gutters and conservatory so helps keep on top of house maintenance. Good prices and a really nice guy! Five stars!
Tracey - Princes Risborough
We moved to this area recently and needed a reliable window cleaner. Kevin, a very pleasant, well spoken young man, called in 'on spec' and offered his services. He proved reliable and highly competent. We also asked his help in cleaning a very dirty, moss-covered roof and the conservatory. He undertook this safely, carefully and competently at a reasonable price. We have no hesitation in recommending him.
Diana & Keith - Princes Risborough
Excellent job, always on time, polite and friendly and very reasonably price. Would definitely recommend Kevin.
Tracey - Totteridge, High Wycombe
Kevin does an excellent job and I can definitely recommend him. He recently cleaned our gutters for a very reasonable amount of money. Always polite and friendly, happy to have found a good window cleaner!
Ann Marie Palmer - High Wycombe
My previous elderly window cleaner sadly passed away, but I now realise what I have gained in having a reliable, well equipped and efficient young professional cleaner visiting regularly every other month. He also keeps my replacement windows looking like new.
Lisa - Brands Hill Avenue, High Wycombe
Kevin is a polite and friendly young man. Always rings the day before he is due so that I can have my secure back gate open for him. I can fully recommend him
Sandra - Totteridge, High Wycombe
has cleaned our widows regularly every month does a great job and always with a smile also cleaned the guttering and soffits recommended
Kevin is polite, reliable and offers a very professional service. His communication is spot on & the level of quality he provides is 110%. I would highly recommend him to others.
What can I say apart from he is reliable, friendly and does an amazing job. Highly recommended! A*
Marie - Terriers, High Wycombe
Kevin does a fantastic job with my windows and ledges. He is very professional. I have referred some of my friends to him and he now does their windows. Highly recommended.
KF Window Cleaning do a very good job and Kevin is extremely reliable and always communicates well, advising when he will be visiting. Have used the company for over 6 months and very satisfied. Would highly recommend.
KF Window Cleaning provides an excellent service. We have been using them on a monthly basis since last year. Excellently priced, and Mr Farmbrough is professional and friendly. Firmly recommended! AAA+++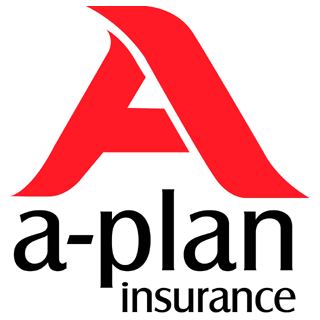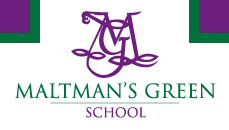 /